5 Celebs From Deepika Padukone To Kareena Kapoor With Perfectly Toned Legs; You Can't Stop Drooling Over Them
వినోదం
Bollywood actresses work hard to maintain their looks and body. It takes a lot of hard work to do that but they give all their fans major fitness and fashion goal. Take a look at some of the actresses who have perfectly toned legs
Actresses have the perfect figure and features that make the fans fall in love with how they maintain themselves. They have an appearance that takes a lot of work out and hard work. The celebs leave no opportunity to flaunt their legs. And why shouldn't they? Take a look at the Bollywood celebs with the perfect legs.
1. Deepika Padukone
Deepika is one of the tallest actresses in Bollywood. She does not just have the perfect acting skills but also long and perfect legs. Deepika has been into sports in her teenage years and that commitment surely has paid off. Her workout routine mainly includes outdoor activities such as cycling which perfectly tones her legs. And we are here to capture her flaunting her toned legs when she decides to show them off!
2. Esha Gupta
Esha Gupta is yet another actress known for her height and long legs. She looks ravishing showing off her toned legs on her Instagram feed. Her secret to perfectly toned legs is Yoga and Pilates which has been committed to for more than 10 years. She has taken it to Instagram to share her fitness stories and urge people to live healthy lives.
3. Jacqueline Fernandez
Jacqueline Fernandez is the perfect combination of cuteness and hotness. When she wears high-slit dresses, the fans go gaga over her. She has said that her favourite exercise for legs is lunges because "It tones my legs and according to me, shapely legs are very attractive." And we totally agree with her!
4. Lisa Haydon
Lisa Haydon oozes sexiness. She has the perfect gorgeous legs that all of us secretly want. Lisa has revealed that she works really hard to maintain the perfect legs. She is a big fan of doing squats and running early in the morning. Having a healthy diet is her mantra as it not only keeps her healthy but helps maintain her legs toned and firm.
5. Kareena Kapoor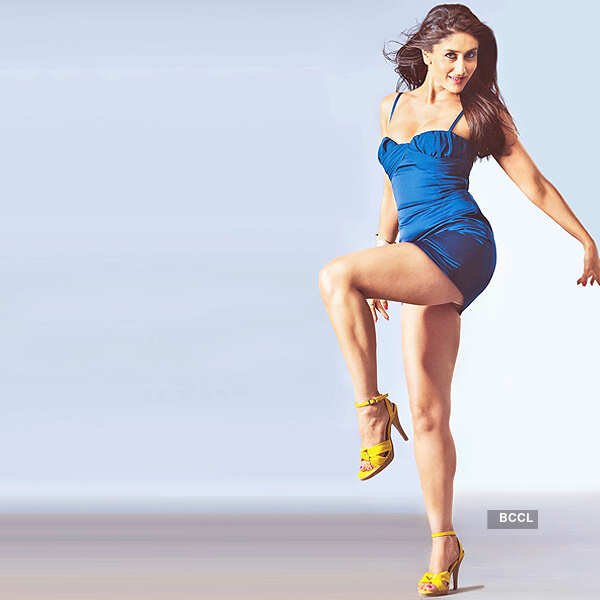 Kareena Kapoor, the Bollywood diva, has it all. Yoga and stretching exercises are her regime to maintain the perfectly toned legs. She has revealed that from time to time her workout routine keeps changing to Pilates or Kickboxing, but yoga is constant. Well, we think to get legs like Bebo; you'll have to keep yoga in your life a constant.
(Also Read: Deepika Padukone Sent A Heartfelt Message To Mother Ujjala; Pays Tribute To Her With Unconditional Love -Deets Inside)
தொடர்புடைய தலைப்புகள்