5 types of handbags for different occasions
Women don't need a reason to purchase handbags. One has the ideal amount of space, while the other appears to be magnificent. One can never really have enough handbags, the more the merrier. The benefit of owning various handbags is that you may carry the appropriate one for the occasion. It can improve the overall […]
Women don't need a reason to purchase handbags. One has the ideal amount of space, while the other appears to be magnificent. One can never really have enough handbags, the more the merrier. The benefit of owning various handbags is that you may carry the appropriate one for the occasion. It can improve the overall appearance and feel functional. Here are 5 type of handbags for different occasions. 
5 type of handbags for different occasions
Tote bag
Tote bags are an obvious choice for college going girls and office women. These extra-large bags are super functional. A tote bag is spacious enough to keep everything needed for a long day. It can also be useful while travelling because we always have some last-minute things we need that we need to pack. The tote bag is the perfect easy accessory, adaptable in both style and functionality, and can be worn with any outfit, from casual to dressy.
Clutch bag
It is a small purse that fits in the palm of your hand. Clutch purses provide a small space for carrying important cards and cash. A clutch bag can accentuate your attire and make you look chic. Not only is the clutch bag a timeless item, but it's also extremely useful to have on hand for those days when you don't want to haul around a large tote bag. It's the ideal way to lighten the weight. Clutches come in a wide range of unusual shapes and sizes, making them ideal as novelty bags.
Backpack
These bags are a no brainer. Everyone owns a good big backpack that can hold literally everything from laptops to books to clothes. These bags are super easy to carry and leave your hands free too. Backpacks are ideal for travel or even your daily commute if you are a student, mother, or working lady.
Satchel
Everyone needs a go-to bag that's neither too big nor too small. Satchel or crossbody bags are one of those. You can use these to throw in your necessary stuff like lipstick, pen, phone, earphones, etc. These bags are spacious enough to hold stuff but not big enough that you won't be able to find things in need. A crossbody bag can be your saviour. Throw one over your body and head out the door in a flash, whether it's day or night. This handbag style is ideal for running errands during the day. When the night comes, it's the ideal going-out bag, keeping your wallet and phone safely tucked away, and you'll never have to set it down.
Straw bag
Straw bags are timeless classics that should be on everyone's summer shopping list, and for good reason. There's a straw bag for every fashion taste and style, from rounder totes to classic oversized woven carryalls. The selections are unlimited. This free-spirited bohemian, summery style is your go-to summer purse. It is well worth the investment. It's ideal for a day of casual shopping, but you can also load it with a towel, your favourite sunglasses, and a bottle of chilled white wine for a day at the beach (or perhaps a beach vacation).
Designer handbags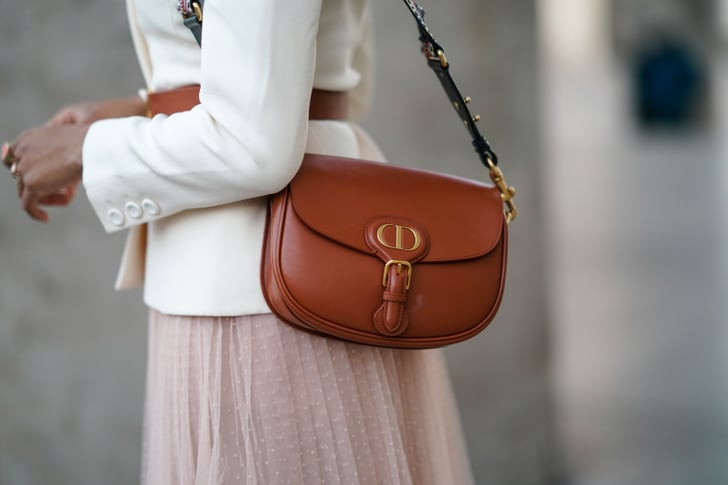 If you are willing to invest in designer handbags then it is very important to select the balance of current trends and all-time classics. Whether you're going back to the office after the COVID-19 restrictions, going on a date or attending a family function, designer bags make the heads turn. When it comes to showcasing your style and taste opulently, adorning designer handbags and luxury watches is one of your best options.
Also, make sure to go with the reputed brands rather than going for a cheaper alternative. For example, websites like Clutchya.com has recently introduced various designer handbags and luxury watches to the public.
This article 5 types of handbags for different occasions appeared first on BreezyScroll.
Read more on BreezyScroll.
Related Topics